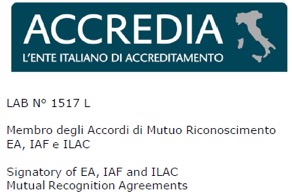 Since 2015, our laboratory has been accredited under no. 1517 by ACCREDIA, the Italian Accreditation Body, as a testing laboratory.
Sartec operates according to the UNI CEI EN ISO / IEC 17025: 2018 standard.
The official list of tests is available from our laboratory and in the Database section of Accredia's website, by entering our accreditation number 1517 in the 'Testing Laboratories' page.

Our Quality Management System (QMS) has been certified since 2001.
Our Occupational Health and Safety Management System (OHSMS) and our Environmental Management System (EMS)
were certified in 2011.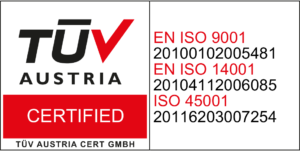 Our management systems have been certified by TÜV Austria under standards:
UNI EN ISO 9001:2008 for the Quality Management System
UNI EN ISO 14001:2004 for the Environmental Management system
UNI ISO 45001:2018 for the Occupational Health and Safety Management System