Insist Avtomatika
Insist Avtomatika operates in the field of automation, providing a wide range of services for the development of and support to process control systems for industries.
The Russian oil & gas market is a steadily growing sector.
The main Russian companies operating in the oil & gas, energy and chemical sectors are developing technological improvement strategies to optimise plant efficiency. This creates demand for automation engineering and advanced process control engineering, as well as environmental performance improvement solutions.
website
We struck a partnership agreement with Russian company Insist Avtomatika at the MIOGE exhibition in Moscow.
The agreement sets out a common technical and commercial development strategy in the sector of automation engineering and advanced process control.
Under this agreement, SARTEC will handle the development of advanced process control, control room engineering, and the supply of process and environmental analysis and measurement systems.
Moreover, Insist Avtomatika will market the portfolio of SARTEC products, services and technologies on the Russian industrial market.
Innovative technologies sector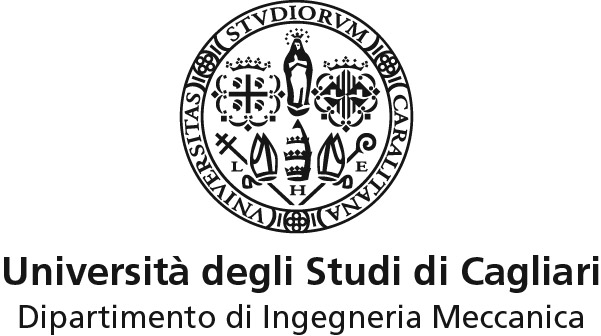 University of Cagliari
Department of Mechanical Engineering
The DIMCM offers a bachelor's degree program (chemical engineering and mechanical engineering), a master's degree program (chemical and biotechnology process engineering, mechanical engineering) and several PhDs (biomedical engineering, mechanical design, industrial engineering, international engineering and environmental sciences, international sciences and technologies for innovation).
The Department is also engaged in basic and applied research, consultancy and services for cultural heritage, bioengineering, mass transport phenomena, energy and momentum, reaction and chemical reactors engineering, electrochemical, energy and environmental engineering, engineering of mechanics of materials and structures, production system optimisation, design of systems and equipment for mechanical, chemical and materials engineering, materials science and technology, control systems, instrumentation and robotics, processing and assembly technologies and thermodynamics.
website

Sardegna foreste
Sardinia's Forestry Agency Fo.Re.S.T.A.S. implements forestry and environmental management projects to improve update and boost forestry policies. It focuses in particular on innovation and the economic and social outputs of the woodland heritage and its products.
Its activities include management of forest, of coastal and inland wooded areas, of the woodlands included in the regional ecological network and of the region's hiking trail network, maintenance of the rural environment, civil protection and wildfire protection, research, innovation, technology transfer and training.
website
We have signed a research agreement with the Department of Mechanical Engineering and the Sardinian Forestry Agency on cogeneration systems based on woody biomass.

Techedge
Techedge helps organisations become more agile by fully exploiting the value of information technology at every stage of business transformation.
Techedge provides agile business solutions and IT services that stem from its unique ability to combine business advisory, technology expertise and passion for innovation.
The business solutions it offers its clients allow them to discover and exploit opportunities to gain a long-term competitive hedge through the perfect balance between governance and innovation.
website

BCG
BCG has pioneered a new approach to business management.
For 50 years now, it has helped organisations to make the changes needed to gain a competitive edge and consolidate it. BCG constantly challenges the business as usual view and gives companies the courage to move beyond past practices and find new solutions.
The innovative ideas developed by BCG become business principles. Over the years they have contributed to deep strategic innovations, making BCG an undisputed leader in the field of corporate strategy and management consulting.
Through collaboration with customers and comprehensive grasp of business strategy and organisational dynamics, BCG experts have helped industry leaders to recognise and respond quickly to change, helping them to seize new competitive opportunities.
website
Abissi
A-Key Group
Deloitte
Floss-Lab
Hitachi
Mtell – Aspentech
Pluribus One
Sardinia's Regional Department of Agriculture
Confindustria Sardegna – Industrialists' Association of Sardinia
CREATE Unique (Clab)
CRS4 – Regional Research Centre
Università Cattolica del Sacro Cuore
University of Cagliari
University of Naples – Federico II
University of Salerno
A2A
API Anonima Petroli Italiana
A.R.P.A. Campania
A.R.P.A. Lombardia
A.R.P.A. Arpa Puglia
A.R.P.A. Valle d'Aosta
A.R.P.A. Veneto
Autorità Portuale di Cagliari
Basf Italia
C.N.R. Centro Nazionale Ricerche
J.R.C. – Joint Research Centre
Comune di Cagliari
Enel
ENI
Ente Foreste Regione Sardegna
Ergosud
Eurallumina
Fluorsid
Gicotecnica Canada
Gruppo ISA
Heineken Italia
HitachiIndustrial Engineering
Hydrochem
Honeywell
Huntsman P&A Italy
INAIL
Irle
I.N.F.N. – Istituto Nazionale di Fisica Nucleare
Ineos Manufacturing
Iplom
Isab Raffineria di Priolo
Ispesl
Liquigas
ASST Fatebenefratelli Sacco Milano
Pall Italia
Portovesme
Provincia di Terni
Saipem
Sarlux
Sarpom
Solvay Chimica Italia
Solvay Rosignano
Syndial
Tamoil
Tecnocasic
Università degli Studi di Milano
Università degli Studi di Palermo
Valcom
Vitrociset