Sampling devices are units designed to collect product samples safely and without affecting the environment.
We produce an original line of sampling devices for process fluids that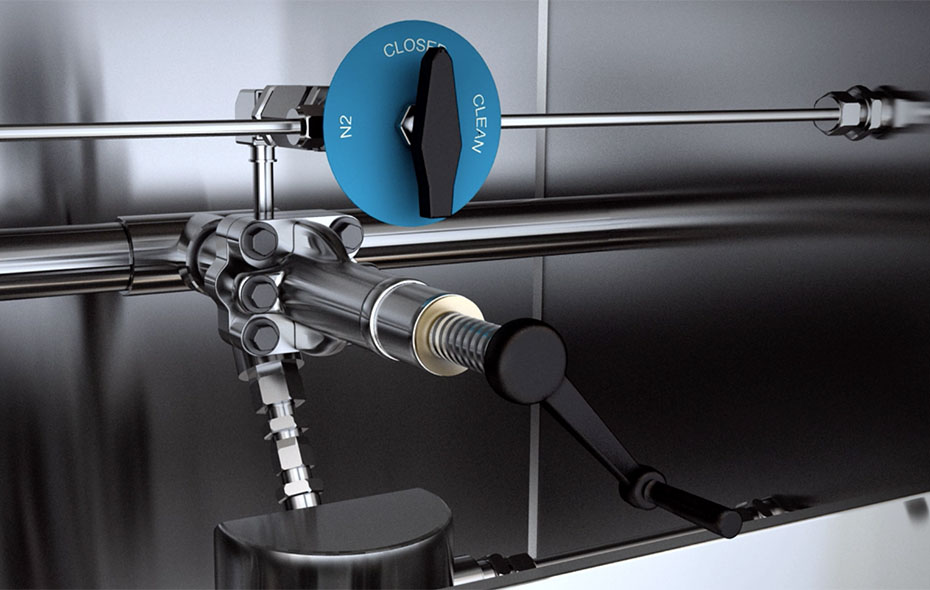 comply fully
with the current legislation on sampling safety
conform
to PED and ATEX rules
minimise
the environmental impact of sampling operations (e.g. for gaseous or volatile hydrocarbons)
maximise
reliability of the collected sample
simplify
sampling procedures hugely
minimise
the risk of human error
The standards and models we have developed ensure simple and rapid sample collection, as the whole procedure is reduced to a single manoeuvre.
Sampling can be performed with glass bottles (liquid samples) or with canisters (gaseous samples).
LPP system for high-temperature and high-pressure liquids
LPP-HV system for high-viscosity liquids
We also design and develop "customised" applications
for specific uses, such as non-standard sampling volumes or different process fluids. We also design maintenance works, to ensure sustained high reliability of the devices over time.