Improved performance of our clients' production cycles,
supply chain development
lies at the heart of our advanced strategic consultancy services and process studies
Our strongest expertise is working for the oil refining industry:
we offer integrated projects for the development of automated blending systems for petrol and diesel fuels, including analysis instruments, chemometric models, blending correlation and automation software. We provide consultancies to primary international companies including the SARAS Group, which operates one of the largest and most complex refineries in Europe.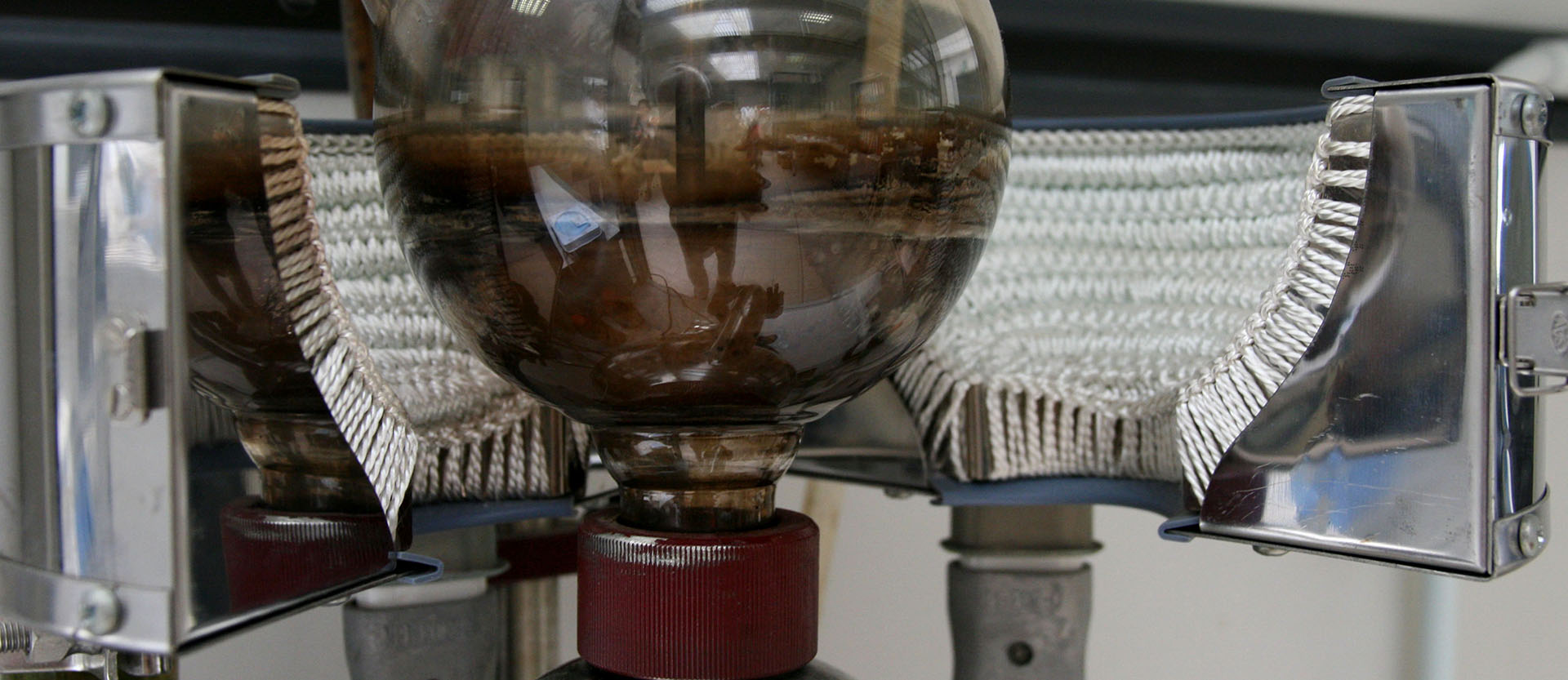 Asphaltene extractor (heavy oil) in the petroleum laboratory

Engineering, Procurement, Construction
In the field of the automation of industrial processes, we handle the design, supply, configuration and start-up – also as EPC contractor (Engineering, Procurement and Construction) – of Distributed Control Systems (DCS), Emergency Shut-Down (ESD) systems and field instrumentation with a technology-independent approach.