SARTEC



Saras Ricerche e Tecnologie srl
Società unipersonale appartenente al gruppo SARAS
09032 Assemini (CA)
Tel. 070.24638.1 – Fax 070.24638.242
Reg. Imprese Cagliari Cod. Fisc. e P. Iva: 02269370926
R.E.A. C.C.I.A.A. Cagliari 172199
Capitale Sociale Euro 3.600.000.00 Int. Vers.
Registered Office and engineering, supply and industrial services facility
Traversa 2ª strada Est, zona industriale Macchiareddu, 09032 Assemini (CA) ITALY
Telephone +39 070 24638.1 – Fax +39 070 24638242
Analytical Techniques and Monitoring
Traversa C, 5ª strada, zona industriale Macchiareddu, 09032 Assemini (CA) ITALY
Telephone +39 070 2464.1 – Fax +39 070 2464130
Milan Commercial Unit
Telephone +39 02 48 002 137 – Fax +39 02.7737801
Please fill in all fields
After submitting the form, we will send you a confirmation message on screen plus a confirmation e-mail.
If you do not receive confirmation, the form was not filled in correctly or connection failed.
[su_spacer size="30″]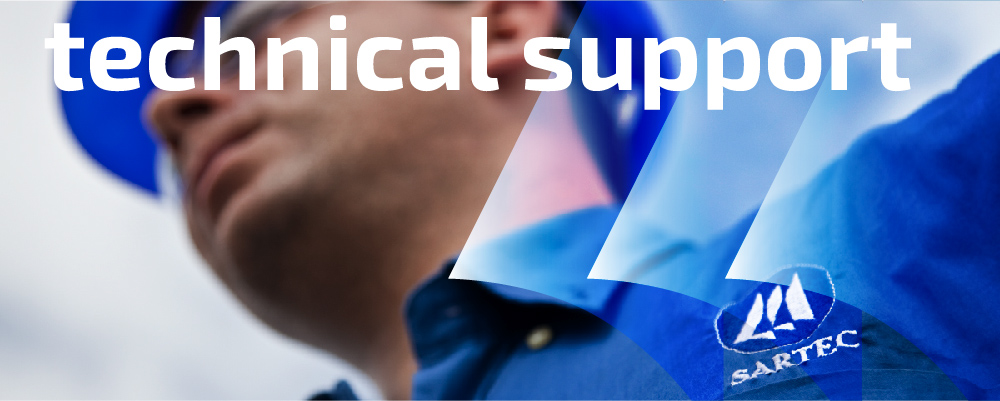 Informativa ai sensi del Decreto legislativo n. 196 del 30/06/2003
Ai sensi dell'art. 13 vi informiamo che i dati personali forniti potranno formare oggetto di trattamento, nel rispetto delle disposizioni sulla protezione dei dati personali sopra richiamate e degli obblighi di riservatezza cui è ispirata l'attività dell'azienda.
Politica sulla privacy
Sartec srl raccoglie informazioni relative all'uso del sito da parte degli utenti.
I file log server ci consentono di registrare la modalità di utilizzo del sito da parte degli utenti. Sartec srl raccoglie tali informazioni per tutti gli utenti e le impiega per applicare modifiche al layout e ai contenuti del sito, in base al modo in cui gli utenti lo hanno visitato. I file log non contengono dati personali.
Inoltre ci avvaliamo dell'uso dei cookie per un'analisi del traffico più dettagliata, quale l'ora e la data della visita del sito, le pagine visualizzate e i siti di riferimento. I cookie sono piccoli file contenenti informazioni che vengono archiviati sul vostro computer dal server che gestisce il nostro sito. Non compromettono né la privacy né la sicurezza. Le informazioni dei cookie non includono dati personali e il loro contenuto non viene correlato a eventuali dati personali che decidete di fornirci. La maggior parte dei browser è inizialmente configurata per accettare i cookie.
Oltre alla tutela da parte dell'azienda, i vostri dati personali sono protetti, nel Regno Unito, dal Data Protection Act (Legge sulla protezione dei dati). Ciò garantisce, tra l'altro, che i vostri dati da noi conservati siano elaborati in modo equo e conforme alla legge. Ovvero tale elaborazione deve risultare esatta, rilevante e non eccessiva. Le informazioni devono essere aggiornate, laddove indispensabile, e non conservate per un periodo superiore al necessario. Le informazioni devono inoltre essere conservate in modo sicuro per evitare l'accesso non autorizzato da parte di terzi. Avete il diritto di conoscere i dati conservati che vi riguardano e di correggere eventuali inesattezze.
Eventuali modifiche alla nostra politica sulla privacy verranno elencate in dettaglio in questa pagina.
Disattivare i cookie
Potete impedire l'impostazione dei cookie modificando la configurazione del vostro browser. Tenete presente che la disattivazione dei cookie avrà effetto sul funzionamento di questo e di molti altri siti web. La disattivazione dei cookie spesso comporta la disattivazione di alcune funzionalità e caratteristiche di questo sito. Per questo motivo, sconsigliamo di disattivare i cookie.
Questo sito web contiene informazioni e documenti generali relativi alla società Sartec pubblicati a solo scopo informativo.
Tutte le informazioni, il materiale, le immagini, i video e i documenti presenti su questo sito web sono tutelati dalle norme sul diritto d'autore e ne è vietato l'uso senza espresso consenso della Sartec.
Il materiale pubblicato su questo sito web è di proprietà esclusiva della Sartec.
Direzione e coordinamento
Paola Sanjust
Responsabile della comunicazione Sartec
[su_spacer size="20″]
Design e sviluppo
Ojos design – Cagliari
Web design: Alberto Soi
Web content: Elisabetta Marongiu
Web development: UpWeb (Riccardo Oppo, Massimo Frongia)
Illustrazioni: Alberto Soi