Through our proactive approach we optimize the production and distribution of compressed air, reducing plant losses
by up to 90%.
While in the traditional approach network maintenance is performed only when components fail,
our direct monitoring and real-time analysis systems ensure sustained efficiency or immediate repair of distribution networks,
thus delivering significant energy savings and minimising leakages.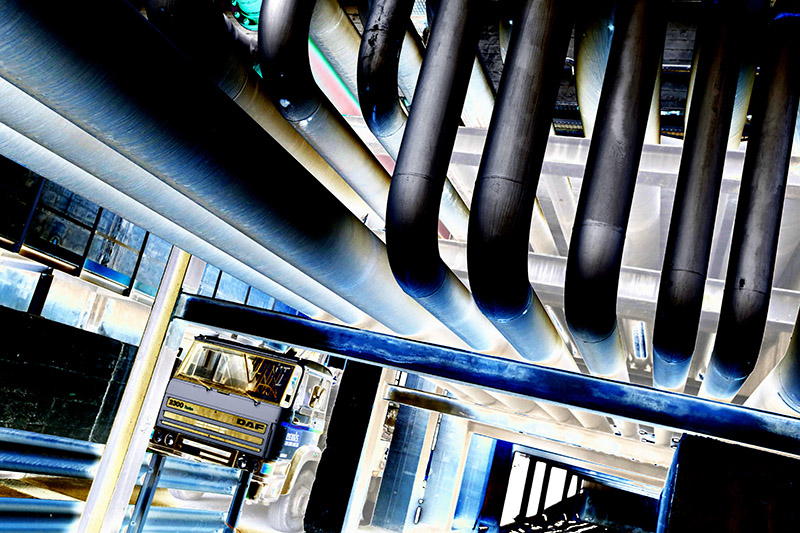 Our pro-active approach reduces steam losses by 80%
In the traditional approach, steam traps, key components for maintaining the efficiency of steam distribution networks at industrial plants, are replaced only when faults are reported.
By contrast, our steam trap maintenance programme is based
on a planned monitoring schedule and functional repairs
that ensure sustained network efficiency, reduces steam losses and boosts energy efficiency, delivering significant and measurable monetary savings.

We design and operate standard and emergency lighting systems (also with ATEX applications)
based on the companies' specific needs, with a focus on the development and deployment
of energy-saving lighting .

We have patented a LED technology-based lighting system for hazardous areas – zone 1/2 (gas) – zone 21/22 (dust) – which
provides durable and reliable performance, high chromatic performance index (CRI) and low energy consumption, and offers
high safety and low operating costs thanks to its low maintenance and low energy consumption.

The solar trolley is a portable energy module with zero impacts and risks: it is a solar power unit generating
direct and/or alternating current power in the range from 40 w to 2 kw and with storage capacity from 400 wh to 10 kwh.
As these units are designed for outdoor use, they are built to operate reliably also in conditions of
high humidity and can power small facilities such as outlook stations, porta-cabins, small offices and in
general demand points not served by the power grid, as well as luminaries, electronic equipment such as laptops and
small appliances such as microwave ovens or refrigerators.