Characterisation of the contaminated sites is performed to verify the quality of the environmental media by means of direct investigations on the soil, subsoil and groundwater.

We develop, for companies and public bodies,
studies to identify environmental contamination,
innovative analytical techniques and environmental monitoring methods, with particular reference to industrial sites.
We provide assistance in discussions with the competent authorities (conferenza dei servizi),
during plan drafting and assessment and up to its approval.
The chemical/physical characterisation of soils and water at the sites includes:
environmental data analysis and processing
leak detection and dating of contamination by means of fingerprinting studies
site-specific risk analysis
design and operation of Monitoring Plans on the efficiency and effectiveness of safety or remediation actions on water and soil

We have many types of services: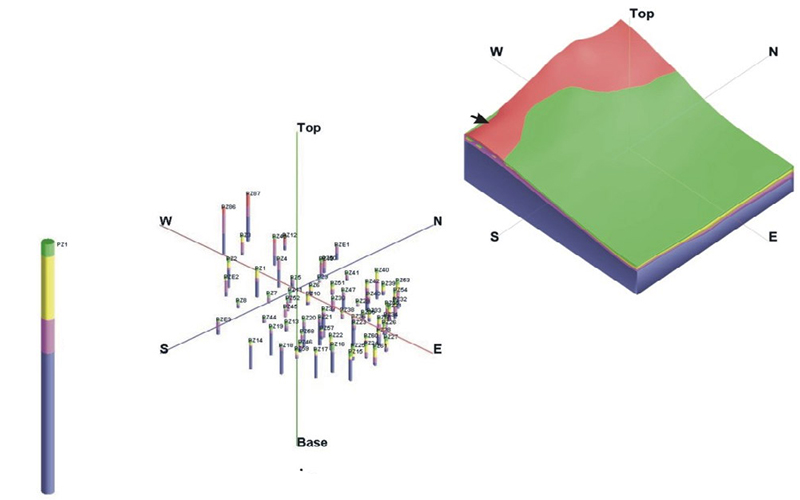 Geological reconstruction, from left:
example of geotechnical investigation, stratigraphic reconstruction yielded by geotechnical investigations, 3D reconstruction of the geological model.
design of the characterisation plan
design of the investigation plan
drilling activity
geological and hydrogeological studies
geological and chemico-physical analysis
contamination studies
modelling (geology, hydrogeology, contamination)
risk analysis
information system
preparation of documentation for the competent authorities
support in relations with the competent authorities and surveillance bodies
environmental due diligence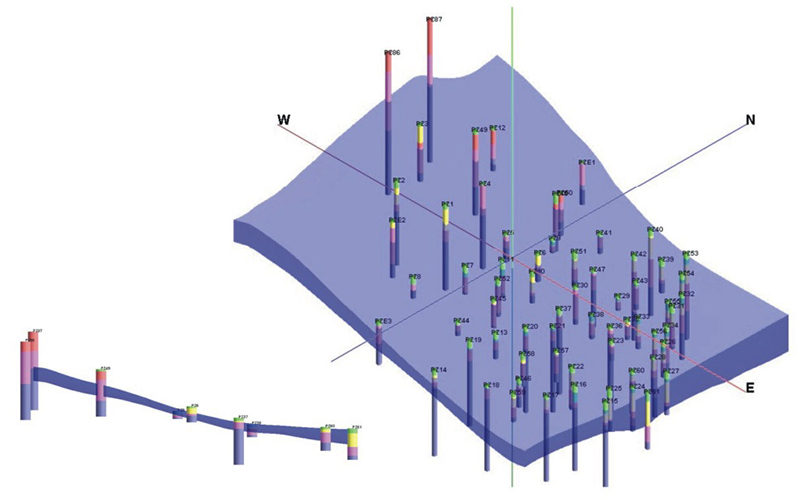 Hydrogeological model, from left:
2D section and 3D model