We plan and implement environmental remediation and safety projects on soil and groundwater

Hydraulic efficiency: drainage front (detail)
Our remediation projects target
cost-effective solutions,
preferring in situ* and on site** techniques that minimise where possible the excavation and moving of soil and waste, thus maximising the projects' environmental compatibility: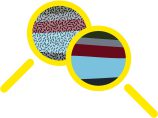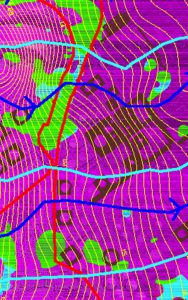 Soil remediation techniques
Soil Vapour Extraction – SVE
Biosparging – BS
Bioventing – BV
Thermal desorbing
Bioremediation
Landfarming
Biopiling
Phytoremediation
Multi Phase Extraction (MPE)
Soil washing
Groundwater remediation techniques
Pump&Treat
Air Sparging – AS
Chemical and physical treatments
In situ chemical oxidation – ISCO
Permeable reactive barriers – PRB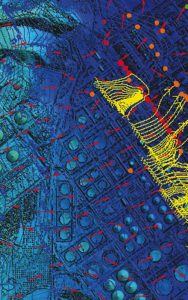 *
In situ remediation:
Techniques involving direct action on the contaminated soil and groundwater without excavation activities and moving of soil or waste.
**
On-site decontamination:
The soil is excavated and treated on site and subsequently put back in place after contaminant concentrations have been brought below CSC (Contamination Threshold Concentrations) or CSR (Risk Threshold Concentration) levels.

We develop studies and projects for companies and public bodies, and we implement projects and installations for emergency safety measures (MISE) and operational safety actions (MISOP), permanent safety, and remediation of contaminated soils and groundwater, with a focus on industrial sites.
Emergency safety measures
(Messa in sicurezza d'emergenza – MISE)

This concept encompasses any immediate or first response actions – to be taken under emergency conditions in the event of sudden contamination events of any kind – designed to contain the spread of primary contaminant sources, prevent their contact with other environmental compartments at the site and eliminate those sources pending further decontamination measures or operational or permanent safety actions.
Operational safety actions
(Messa in sicurezza operativa – MISOP)
These are all those actions – carried out at a site in operation – intended to maintain an appropriate level of personal and environmental safety, pending further permanent safety actions or clean-up to be carried out at the end of operations.
These actions may also include temporary contamination containment actions ahead of permanent clean-up or safety measures. Operational safety measures must be flanked by appropriate monitoring and control plans to verify the effectiveness of the solutions adopted.
Studies for site safety actions include:
•
Investigation activities for site characterization
•
Technical and economic feasibility assessments based on site data
•
Analysis of results and preparation of the site's risk analysis using ad hoc software programs
•
Design of a Monitoring Plan as a follow-up to project implementation
•